Global music icon and entertainer Chris Brown has released his deluxe album, INDIGO (EXTENDED), via RCA Records.
Following the massive success of Brown's RIAA-certified Gold INDIGO, the deluxe album includes 10 new tracks featuring Tory Lanez, Davido, Rich The Kid, Sage the Gemini and DaniLeigh.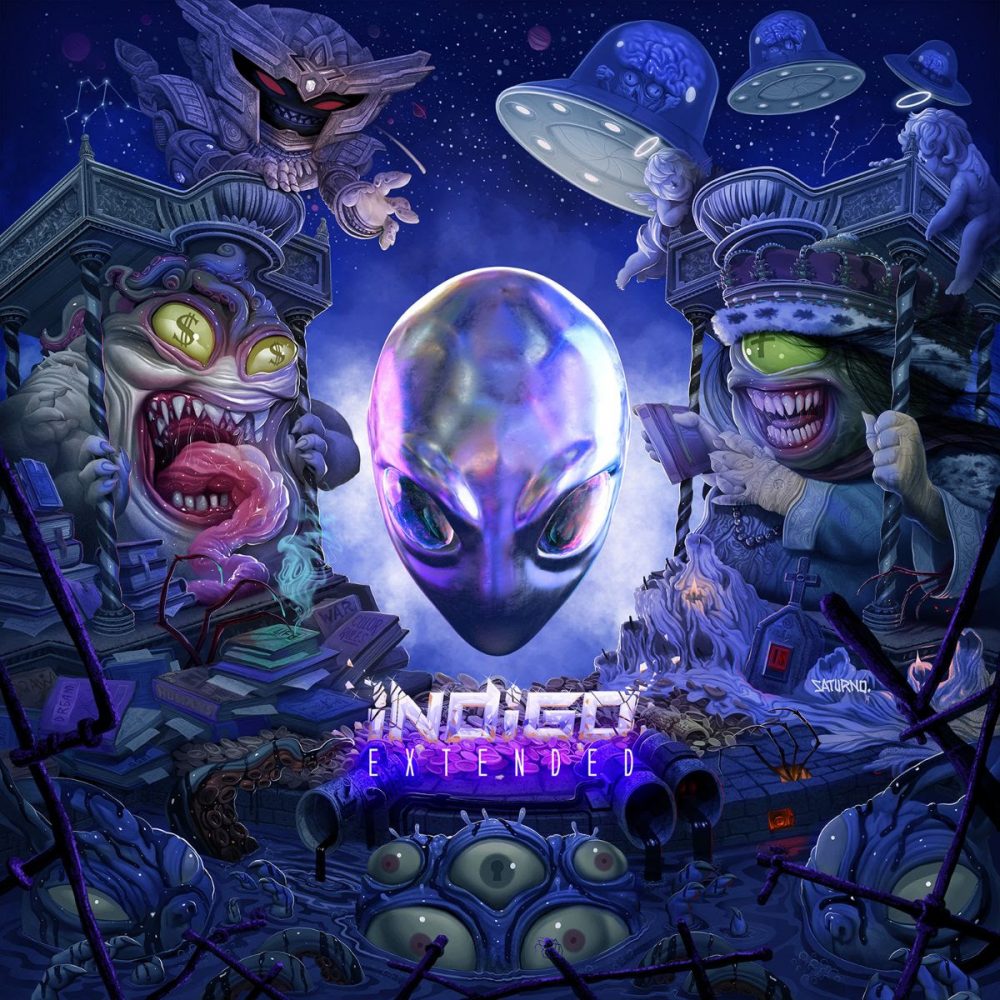 Stream the Indigo Extended album.
The album is a special thank you from Brown to his fans for supporting INDIGO, which debuted at No. 1 on the Billboard 200 chart.
The album has spent 11 weeks at No. 1 on the Billboard R&B album chart and has amassed nearly 50 million total album streams worldwide.
Additionally, Brown's RIAA-certified platinum smash hit, "No Guidance" feat. Drake, recently peaked at No. 5 on the Billboard Hot 100 chart.
Brown is also in the midst of his epic INDIGOAT Tour, where he's wowing fans across the country with his extraordinary stage presence alongside some of the hottest names in hip-hop, including Tory Lanez, Ty Dolla $ign, Joyner Lucas and Yella Beezy.
Tickets for the remaining shows can be purchased on LiveNation.com
The full track listing for INDIGO (EXTENDED) can be found below:

Lower Body feat. Davido
Overtime
Under The Influence
Outy When I Drive feat. Rich The Kid / Blamed feat. Sage The Gemini & Rich The Kid
Nose Dive feat. DaniLeigh
Flashbacks
Problem With You
Going At It
Technology
Tell Me How You Feel feat. Tory Lanez
Indigo
Back To Love
Come Together feat. H.E.R.
Temporary Lover feat. Lil Jon
Emerald feat. Juvenile & Juicy J / Burgundy
Red
All I Want Is feat. Tyga
Wobble Up feat. Nicki Minaj & G-Eazy
Need A Stack feat. Lil Wayne & Joyner Lucas
Heat feat. Gunna
No Guidance feat. Drake
Girl Of My Dreams
Natural Disaster / Aura
Don't Check On Me feat. Justin Bieber & Ink
Sorry Enough
Juice
You Like That
Troubled Waters
Take A Risk
Lurkin' feat. Tory Lanez
Trust Issues / Act In
Cheetah
Undecided
BP / No Judgement
Side Ni**a
Throw It Back
All On Me
Sexy feat. Trey Songz
Early 2K feat. Tank
Dear God
Part Of The Plan
Play Catch Up