The topic of blackface has been beaten into the ground, it was just 2 weeks ago, the internet decided that it was time to cancel Iron Man Robert Downey Jr.
The reason being is that he played a white character that was wearing blackface in Tropic Thunder over a decade ago. The outrage was silly and didn't warrant the attention it received.
They're plenty of racially charged blackface things to be mad about and 2 weeks later we have something.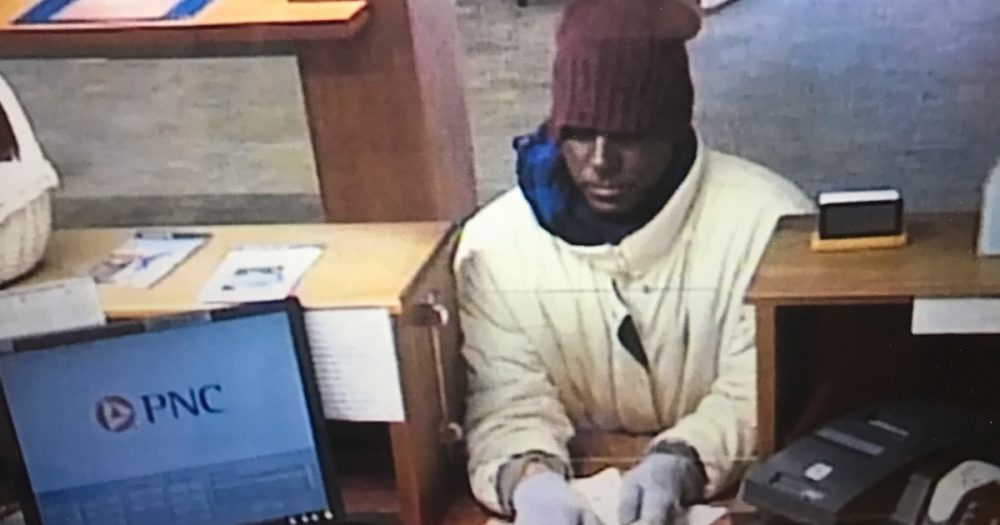 Just when you thought you've seen all there is to see when it comes to blackface… Think again…
Maryland police believe a white man robbed a PNC Bank on Tuesday (Jan. 28) instead of a black male despite the description the teller gave to police.
"We interviewed the teller, and the teller gave us a description of a black male, five-seven, five-eight, 180 pounds," Perryville Police Chief Allen W. Miller said.
At the time, they had no reason to doubt the description and sent out an alert for the robber who left the bank in a Ford Focus getaway car.
But when police checked the surveillance footage, everything changed.
"They found out by looking at the glove area, between the glove area and the jacket, this was actually a white male we're looking for. So initially, the call out was for a black male. It turned out to be a white male in a black face."
Needless to say, this has gone viral, the robber is still at large but the police department has been receiving numerous calls regarding the suspect.
"To cover his face, you know, the blackface and to not cover his hands—not a very smart character, but it's not a matter of 'if' we're going to catch him. It's a matter of 'when'. He's by no means the smartest bank robber out there."
No details were given by the police about how much the Blackface bank robber made off with from the bank.
He passed a note to the teller, she gave him the money in her drawer and he escaped.
Police believe he is a white male, around 5-foot-five and in his late 20s or early 30s.
There have been several other incidences of white criminals using blackface to commit crimes.