I've been critical about black super heroes in comics for a long time, not because I don't want black super heroes, quite the contrary. I don't don't want Hollywood changing characters that were traditionally white to black just to serve a politically correct agenda.
Trust me, no one wants a black Superman, no one!
The ones that are already black such as Luke Cage (super hyped about NetFlix's upcoming series), Spawn, Black Panther, Static (when is that live action coming) should just be made into better characters by giving them better stories and better actors for film adaptations.
Another approach to broadening the ethnic, race, and gender boundaries in the comic book/superhero universe – is to simply introduce new characters and link them to already established characters.
This is exactly what Marvel Comics did with the announcement of their New Iron Man.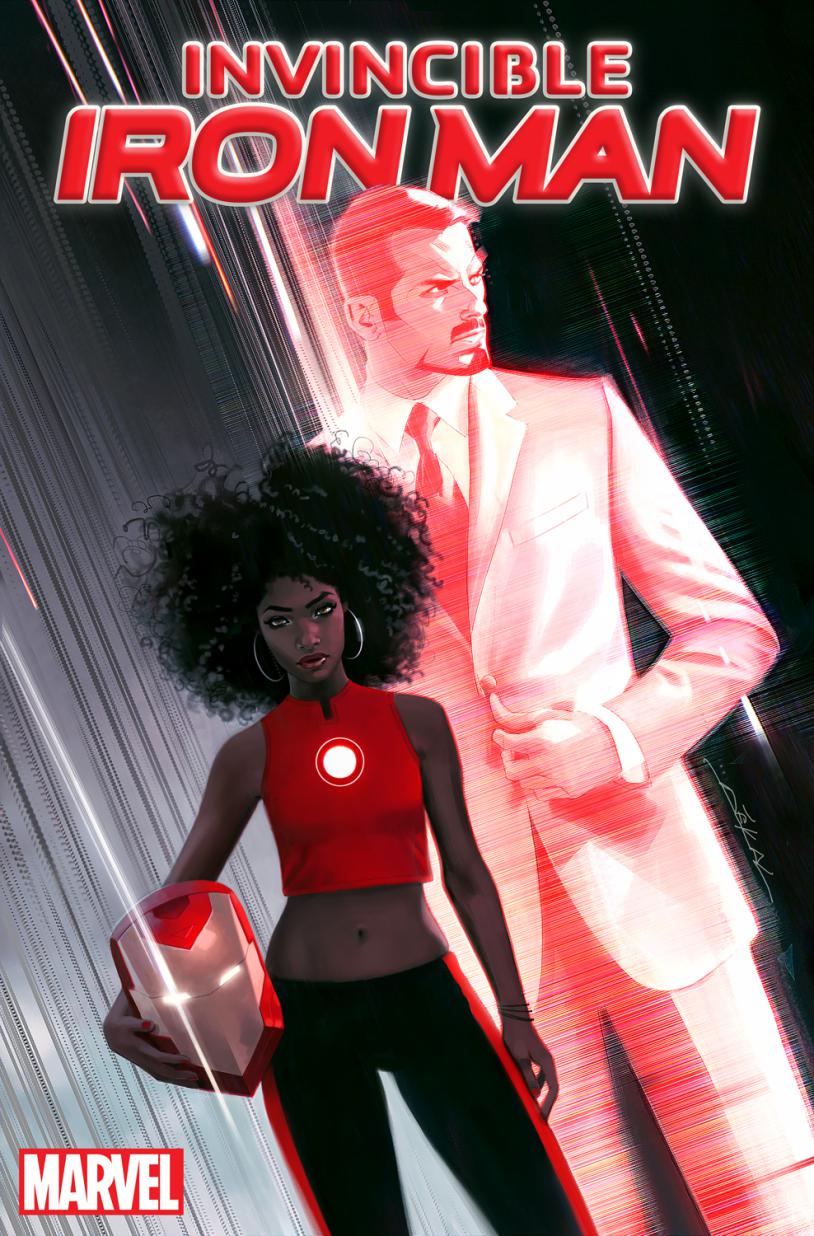 Following this fall's upcoming Civil War II comic, Tony Stark will officially hand in his suit – which will result in the birth of Riri Williams (That name is awesome) taking the reigns as the new Iron Man.
The writer and creator of the series, Brian Michael Bendis, revealed the new character is a 15-year-old African American science genius girl, that's based on a real world woman who endured early life struggles to then achieving success. She managed to get the attention to Tony, while building her own suit, soon after he takes Riri under his wing and readies her to change the world.
Below the write explains the comic series without any spoilers about Tony
How did you come up with the character of Riri Williams?
Bendis: One of the things that stuck with me when I was working in Chicago a couple of years ago on a TV show that didn't end up airing was the amount of chaos and violence. And this story of this brilliant, young woman whose life was marred by tragedy that could have easily ended her life—just random street violence—and went off to college was very inspiring to me. I thought that was the most modern version of a superhero or superheroine story I had ever heard. And I sat with it for awhile until I had the right character and the right place.

As we've been slowly and hopefully very organically adding all these new characters to the Marvel Universe, it just seemed that sort of violence inspiring a young hero to rise up and act, and using her science acumen, her natural born abilities that are still raw but so ahead of where even Tony Stark was at that age, was very exciting to me.