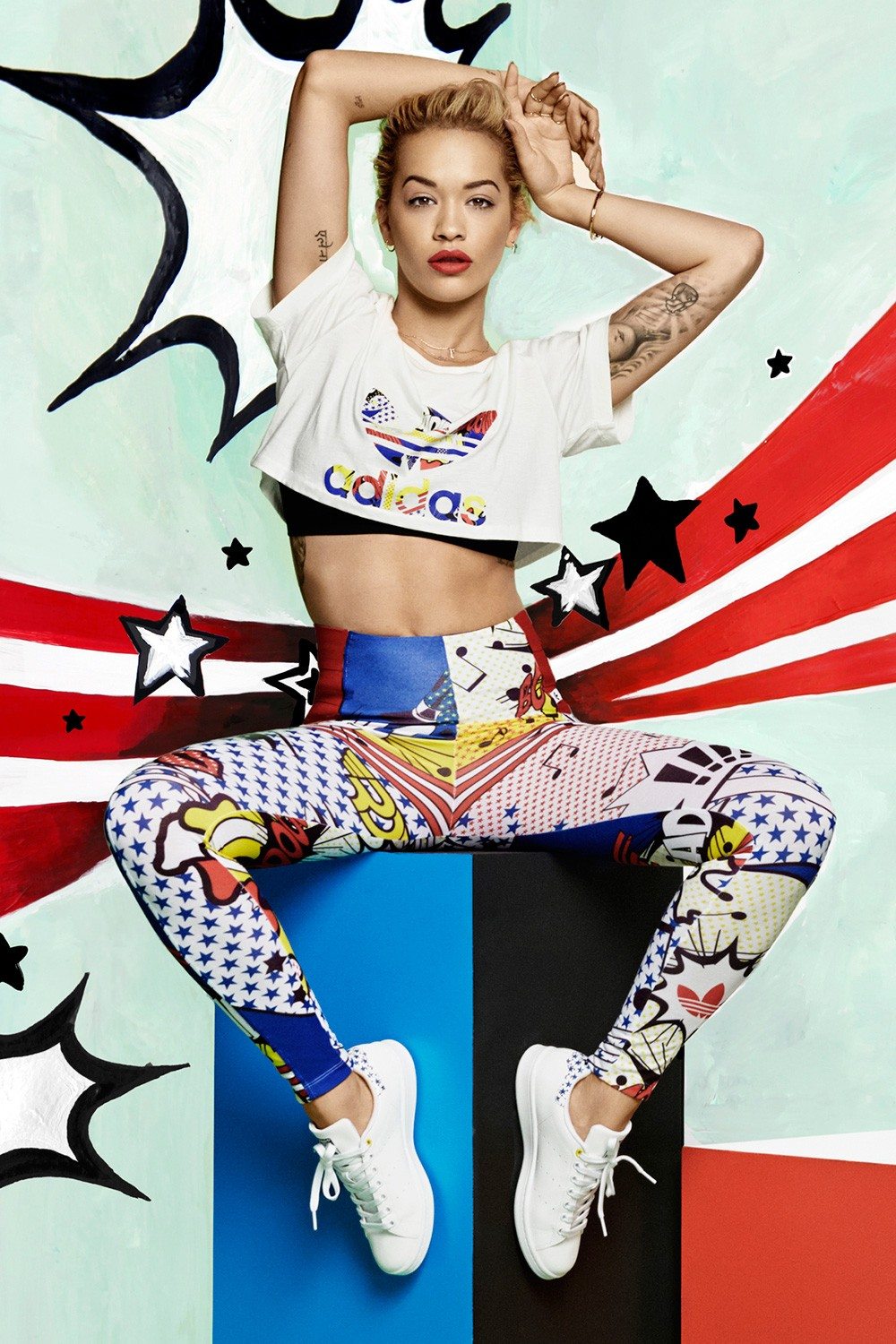 I've always felt that Rita Ora is better suited for the fashion scene than the music scene, I'm not saying she isn't talented it's just that I feel she does fashion better than she does music. That being said, she wouldn't have those opportunities if it wasn't for her music.
So maybe I don't know what I'm talking about. 🙁
Anyways the reason why I even led with that is because I love what she's been doing style wise on the fashion scene, especially with her adidas Originals collections.
Her fall 2014 release had a more urban aesthetic to the collection, and it was very loud. She continues with that trend, except that this time around the collection is leaning more towards Pop art in terms of design.
The collection features classic silhouettes including apparel, accessories, and footwear such as the Superstar 80s, hoodie, shorts, and tee – all of which have been emblazoned with Rita's take on pop art prints.
You'll be able to get this collection on March 1st,  but in the meantime check out the Rita Ora adidas Originals "Super" collection below.