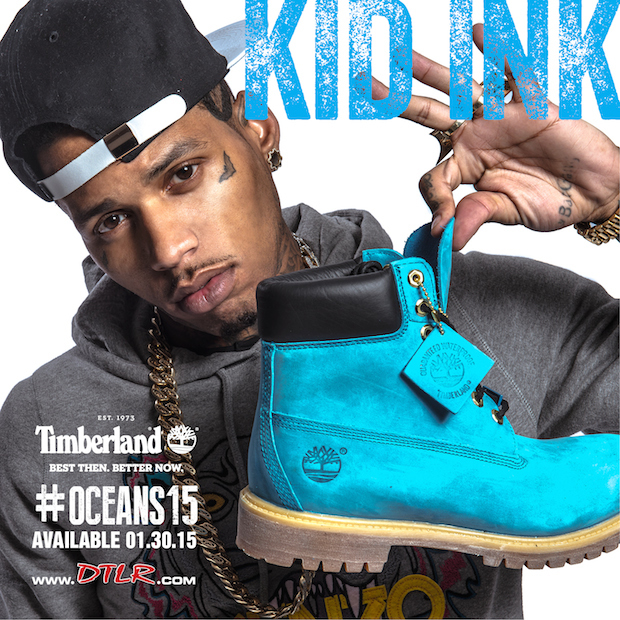 It's been a while since I've copped some new Timbaland boots, I had moved on from them a few years back but still, I have quite a few in the old arsenal that are still in mint condition. I have some slick colors but nothing that's as attention grabbing as the "Ocean" 6-Inch Boot you see Kid Ink holding above.
The folks over at DLTR have taken the classic boot from Timbaland and remixed it into something that's going to grab eyeballs. The stunning "Ocean" blue 6-Inch Boots come in a blue, turquoise color scheme with the top material that feels like some sort of hard suede texture.
That's not all though, they've worked up a few different color variations that you'll be able to get soon.
Check out the gallery below and you can get them at DTLR.