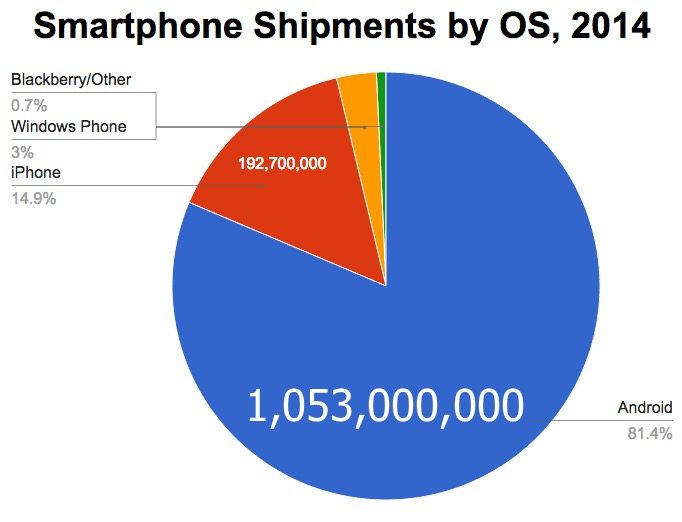 Although many artists may dislike Spotify and would like to see them up the payouts they make to artists, one thing that's for sure is that they're not going anywhere anytime soon. Their growth is still climbing and will continue alongside the growth of mobile sales.
This wouldn't be much of a concern to Apple if they were the ones selling all the mobile devices but they're not. In fact it's quite the opposite.
The worldwide smartphone market grew 27.2% year over year in the second quarter of 2014 (2014Q3), just over a third of a billion shipments at 335 million units, according to data from the International Data Corporation.
After it was all said and done, over a billion units were shipped in 2014, 81% of that being Android devices. The challenge for Apple will be penetrating to Adnroid market with their music service which currently no android user has any interest in using.