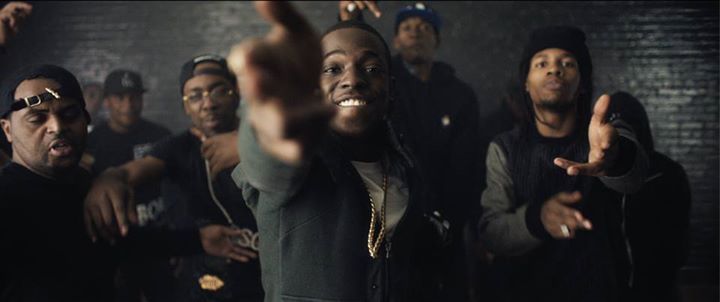 Bobby Shmurda's rise and fall might be the fastest in Hip Hop history, last year around this time none one even knew who he was, by the time the summer came around he was the biggest name on the internet.
Few months after that, his unexpected cross-over smash "Hot Boy" became some sort of white girl anthem…. The things the internet can do.
By the time the year was coming an end, things were looking very different for the newcomer.
Since his late December arrest two months ago, the Brooklyn rapper has been tight-lipped about the charges he's facing which could get him up to 25 years in prison for and the possibility of returning home.
Saturday night, Billboard got a chance to speak with the GS9 rapper, where he cleared up rumors of being stabbed in Rikers Island, keeping in touch with any fellow rappers while locked up and future music plans for when he's released.
There are so many rumors, like, that you got stabbed.
It's nothing but rumors, man. I'm good. Everybody knows I'm good. I'm chilling. We over here — we over here thugging it out, man. [Laughs.]

Your mother and your lawyer are working hard to get you out on bail. Are you hopeful about that?
Uhhh… We're trying, but right now I think the DA and the judge and everyone in the court is being biased. It's so crazy. The favoritism, yeah. They don't have no evidence, no nothing on me for the bill to be so high. I haven't been out for a year, I haven't been around for a year. So I didn't make two million dollars! [Laughs] They gave me a bill they know I can't pay. We can pay the 10 percent. And we tried to pay the 10 percent and they told us collateral. And every time we go for bail, it's something new. [Note: The Special Prosecutor's Office said last week that the suretor (the person putting up collateral for Shmurda) had withdrawn. Shmurda's lawyer, Kenneth Montgomery, says the defense is now working on a more viable bail package.]

Your last hearing was Jan. 29. What were you thinking in court?
When I see the judge and the DA, I just see a bunch of people [who are] trying to take my life away for being blessed. That's what I look at when I look at them. It looks like a bunch of haters.

How do you feel about the other people who are your co-defendants? Have you been in touch with them at all?
Some of them I don't know. Some of them I do know. They just started picking anybody out of the neighborhood. They got me locked up with — I've seen, I don't know, probably like six people here. I don't even know everybody. It's crazy.