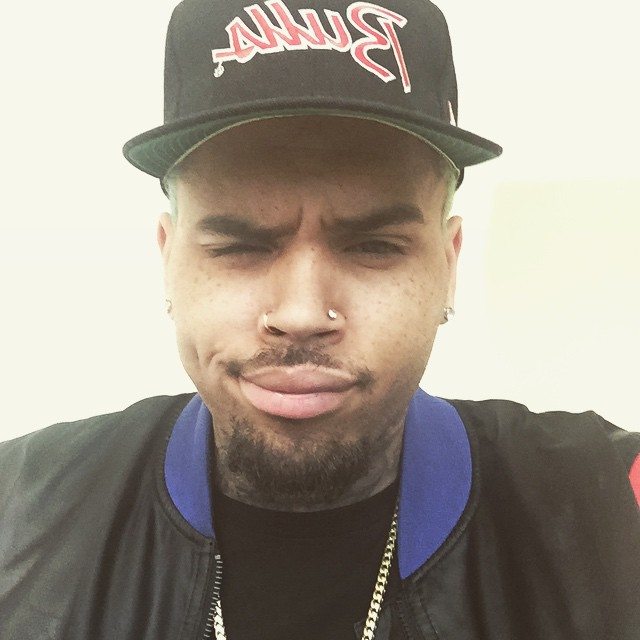 You can almost guarantee that after every award ceremony there's going to be a
"n***a moment" or two. There's a solid rumor circulating around the web that a gang member pulled a gun on Chris Brown following the 57th Annual Grammy Awards.
They're no solid sources but with so much chatter flying around on Twitter, something definitely when down. Breezy was spotted at Meek Mill's Grammy after party in Hollywood last night. After he attended the grandiose event, he decided to kick it with his Philly pal.
So while the party was going on, a gang member reportedly approached him and pointed a gun at him. The rumor has it the singer and his clique managed to escape, but he got hit in the head and face a few times.
That sounds like a stretch.
A few Tweets:
Chris brown got chased out of meek mill party, saw the n***a hop over a fence. Mustard got in a fight too

— DDot Omen (@DDotOmen) February 9, 2015
Someone (I didn't see the gun) pulled a gun out and wanted to pop off at chris brown. I saw the commotion

— DDot Omen (@DDotOmen) February 9, 2015
There's also talk that Brown allegedly owes a fat check to LA gang leader and stopped paying his installments. That's why the gang is after him and his crew.
As unbelievable as that may sound, it's actually very common for rappers that are throwing up gang signs are able to do so because actually gang members have sanctioned it, for a fee or course.
Chris Brown has already attempted to do damage control via his Instagram.
Lol.. Killing these lil rumours that I got beat up last night at meek mill party. It's funny how I'm always the topic of discussion for bullshit. Given my prior encounters with the law I don't conduct myself like that when I go out. So no, I wasnt involved in any pistol whipping or fighting. There was an altercation between other people at the party and I observed. Me and my team left so we wouldn't have anything to do with it so the police wouldn't f**k wit me. You know how my name pops up in everything. Lol. GOOD DAY SIR
So what do y'all think? Is it legit or nah?