While the culture continues to pick apart every line of Jay-Z new album 4:44. Some rappers took offense to some of the lines from the "The Story of O.J." track.
One line in particular that references rappers holding money to their ear on Instagram didn't sit well with some folks.
Future who was highlighted on the album's opening track "Kill Jay-Z" in the line "In the Future, other niggas playing, football with your son."
After days of the internet slandering the Atlanta rap star, he eventually appeared Snapchat in a Snap holding money to his ear with the caption "U ain't got the juice like dat" – in reference to the OJ track.
See the pic below.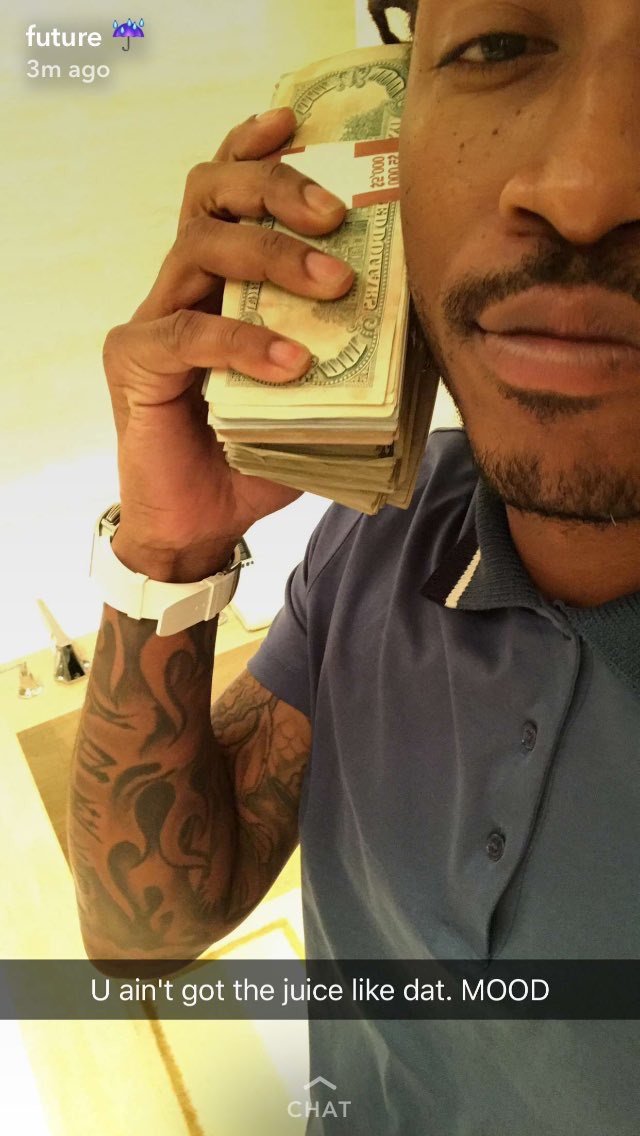 The irony is clearly lost on Future as he's posting with money in response to someone has a whole lot more money than he does.