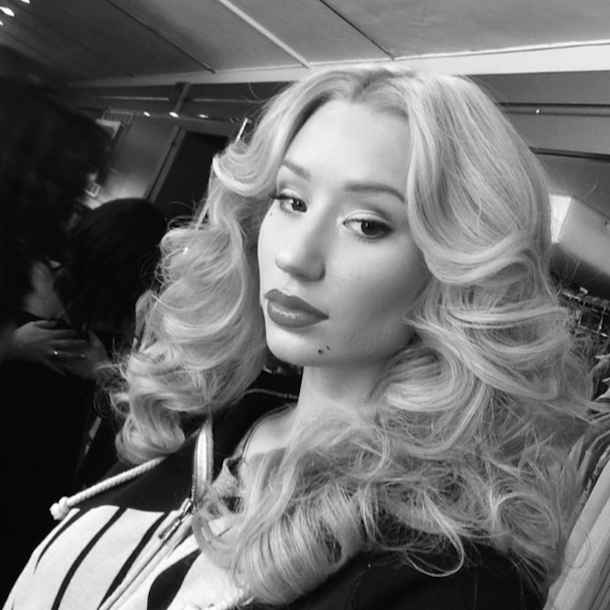 Well we know who's going to cry if they don't win a tonight at the 57th Annual Grammy Awards, Iggy Azalea that's who. She wants to be acknowledge so badly by the NARAS.
She's has been in a great mood in the days leading up to music's biggest night, speaking with Billboard, the Australian  raptress shared her excitement before the ceremony, she's glad that she's nominated and will be more than happy to win anything no matter what category.
I don't care if I get a Grammy for best album artwork. A Grammy is a Grammy, baby," she said. "Nobody says, 'Uh, what's your Grammy for? … No, this Grammy doesn't count.
As you may already know, Iggy's debut album, The New Classic, is up for Best Rap Album and hip-hop fans worldwide are aware she might dominate the category because of her heavy radio airplay, beating out even Eminem's The Marshall Mathers LP 2.
Unlike Macklemore from last year, Iggy will not be feeling guilty about beating someone else who maybe more deserving of the award the way folks including myself felt about Kendrick Lamar not winning for his classic debut LP, good kid, m.A.A.d city.
Any Grammy is equally as good. I'll take any Grammy for anything," she said. "Any Grammy you've got, send them my way. I will not complain.
She's also up for Best New Artist and Record pf the Year for her gigantic single "Fancy" featuring Charlie XCX.
She seems appreciative that the Recording Academy is recognizing her hard work.
I didn't think they would think of me four times. I'm happy they thought of me any times, "There are so many other award shows that I appreciate winning awards for, but I think it really means something special just to be nominated by the people that you work with and are alongside every day. That's a different thing. It's a different level of respect."
The Grammy's are on now so lets see what happens.