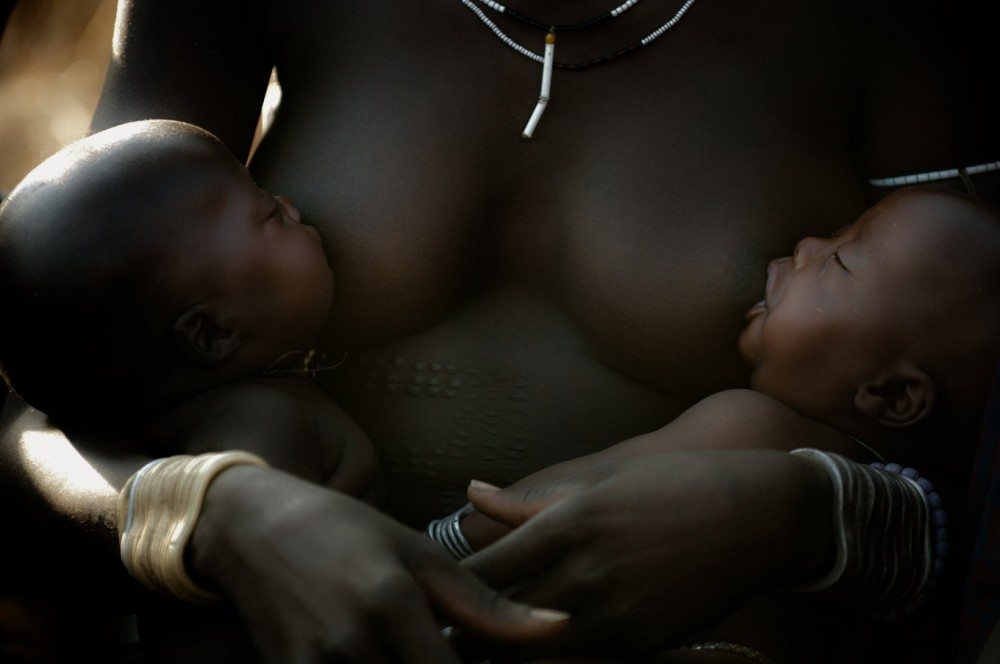 Apparently this is this month of lawsuits for rappers, Kendrick Lamar who's currently flying high off the success of his latest album "To Pimp A Butterfly" is now facing some legal troubles.
Once of the first tracks that were released from the album was "The Blacker the Berry" featuring Assassin. The artwork for that single is what's in question – as it turns out, the photographer of the photo, Giordano Cipriani, says that the image used for the single's artwork, was done so without his permission and has now taken legal action. Filing a lawsuit against Kendrick (along with Top Dawg Entertainment, Interscope, and Aftermath), where he's seeking $150,000 in damages for every time the photograph was used.
He also wants's Kendrick to cover his legal fees as well……Yikes.
The photo was captured by Cipriani during his excursion in Africa, depicts a mother of the "Mursi Tribe" breastfeeding her two children.