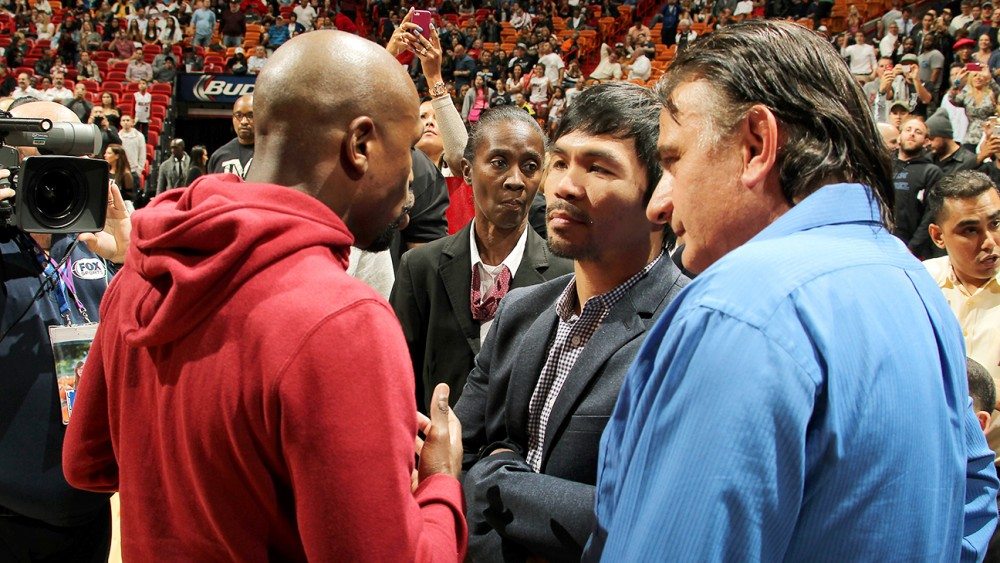 Over 6 years in the making, some dodging, some ducking, and a whole lot of smack talking and now it's finally here. Whether you think Floyd was ducking or the Pacman doesn't have it anymore, that's irrelevant, because the fight is happening.

Of course you could argue, it's not the same 6 years later, you're right. It won't be as big as what it would have been 5 years ago, but make no mistake even with that fact; this will still be the fight of the decade – the 2 greatest boxers from this era are going to be facing off on May 2nd.

Mayweather who's always tactical in choosing fighters and getting the deal he wants has done that once again by managing to get a 50 / 40 split which is being speculated will net him upwards of $400 million…..Whoa!

All I know is, I'm sick of having arguments with my friends about Mayweather being the best, If he wins this fight I don't want to hear anything else about who he should have fought. This will be the end of it.

I'm a definitely conflicted for this upcoming bout though, seeing as they're both my favourite fighters, I'm not sure if I'm going to have a dog in this fight. I really believe I'll be satisfied if either one walks away with the victory.

Maywheather definitely won't be able to deal with a loss as well as Pacman can though.

Who do you think is going to win.