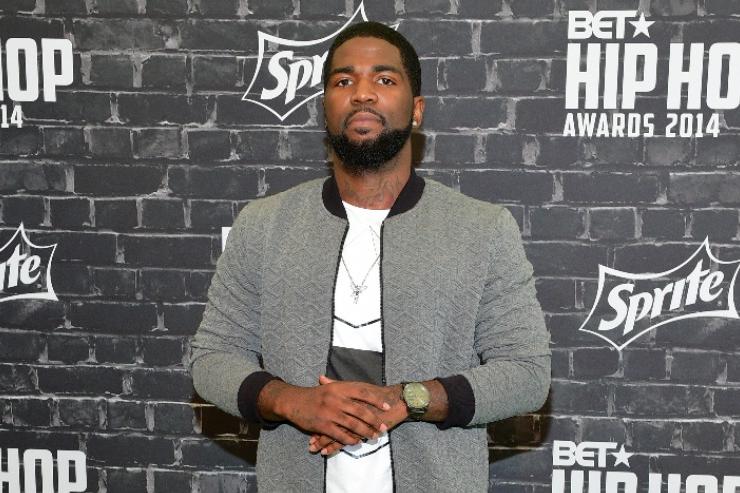 Tsu Surf was hospitalized after reportedly being shot in Newark, New Jersey Thursday night (July 25). The battle rapper underwent surgery, and as of today (July 31) appears to be awake and in stable condition but still remains in the hospital, according to his manager.
"Ultimately, he's fine, he's in the recovery stage now," Tsu's manager Quadir told XXL today. "Happy to still have him here being that he was shot five times. Right now, we thanking God, wishing for a speedy recovery. He'll be fine it's just gonna take him some time. He's not doing no publicity, not doing anything with social media, he's not glorifying the moment. We thank everyone who genuinely reached out."
Surf's manager previously confirmed that the rapper wasn't in good condition in a series of tweets on July 26, but expressed confidence that he would heal. "The strong survive….I appreciate everyone reachin out to me and checking on the situation. Everything is ok considering the circumstances," he wrote.
His manager also wrote that violence in Surf's hometown of Newark isn't uncommon. "Just another Day in Newark …. My boy a survivor! Expect more pain in his music. This is the life we go thru to make it to the TOP!!" he said.
Tsu Surf also appeared to confirm in a series of tweets on July 31 that he was shot five times. "Five times tho… damn this just sound and feel crazy," he wrote. "Waking up is so exciting regardless of how I feel when I wake up," he said in another tweet.
Tsu is a deft lyricist known for his hard-hitting rhymes among the battle rap community, particularly in the northeast. His SMACK/ URL battle video has been viewed more than 3.5 million times on YouTube and his freestyle on I-95 has ranked up nearly one million views.
Check out Tsu Surf and his manager's tweets below.